Author Archive
Created on 15 June 2021
0 Comments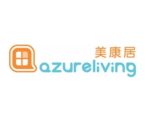 Rotarians and Rotaractors can enjoy 20% off all products at Azureliving. 
Orders can be placed in person at the showroom, by phone (852 2411 7280) or WhatsApp (852 6111 7653).
Special Terms:
The discount cannot be used with other promotions
Address:
Flat D, 3/F., Waylee Industrial Centre, 38 Tsuen King Circuit, Tsuen Wan, N.T., Hong Kong

About Azureliving

Azureliving aims to provide you a Green, Healthy and Cozy living style. We are now sole agent of the Japanese massage product brand Lourdes, Japanese air purifier brand Cado, Korean electronic bidet brand Novita and more. We also developed our water filtration and showering product brand Azure. We are currently selling our products to various department and living style stores in Hong Kong. We carefully picked the products that meet our aim to ensure you have a good balance between quality living and comfortable environment.

www.azl.com.hk
Created on 11 June 2021
0 Comments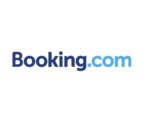 Rotarians and Rotaractors can enjoy exclusive discounts on Booking.com.

About Booking.com

Founded in 1996 in Amsterdam, Booking.com has grown from a small Dutch start-up to one of the world's leading digital travel companies. Part of Booking Holdings Inc. (NASDAQ: BKNG), Booking.com's mission is to make it easier for everyone to experience the world.

www.booking.com